Personal Trainer in Glasgow Paul Rutherford Exclusive
    One To One Private Training in Glasgow's West End
Glasgow Personal Trainers are aware today's dynamic working environment demands effective time management. Time constraints are most frequently cited as one of the barriers to obtaining a fit and healthy lifestyle. At "Paul Rutherford 121 personal training Glasgow" we recognise the importance of your time therefore our specific aim is fitness on your own terms!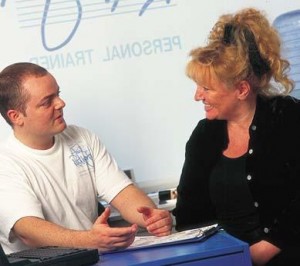 Benefits & Features
One To One exercise tuition & nutritional counselling.
Discreet and confidential sessions by appointment only.
Sessions at Home, at Work or in our unique Private Gym.
Individually formulated & tailored exercise programs.
Stress management – Weight loss – Fitness conditioning.
Bespoke Training and Lifestyle Management plans.
          
At Personal Trainer Glasgow we provide first class facilities including a Private Glasgow Gymnasium to allow discreet and confidential work outs, one person at a time.  This also allows us to access your needs individually and to devise accurately planned and formulated programmes to achieve the best results – which are well within your reach by spending only 45 minutes with us 2 to 3 times a week. We will take care of the rest by ensuring that you have the proper motivation and by setting realistic goals for you to achieve.
Customer Testimonials
Alan Wright (Graphic Designer) www.alanwrightdesign.com                   
"Personal Training Saved my life ! Years of grinding away, running my own business, bringing up a young family and supporting my wife at university had taken its toll on my fitness. I did very little exercise and my diet was a joke – carry outs every second night. When I started with Paul Rutherford personaltrainer in glasgow ,I could not have been in a worse condition. Three years on I can honestly say it has turned me around. My time in the gym doesn't interfere with my busy schedule; in fact it is a positive release from it. I enjoy every minute and Paul gets the best out of me in each session. Recently, I have had people comment on how well I look and how relaxed I now appear. I try to explain how I have achieved it, which is not an easy thing to convey. You really have to experience for yourself Paul's program of regular exercise and nutritional change.It's an easy change to make and one I am delighted to have made."
"Paul Rutherford has been my Personal Trainer for over 20 years. Paul is a real guru in his field and his professionalism is second to none. Time and time again, he has delivered for me some great results without the use of any gimmicks or extreme measures. I would highly recommend Paul to anyone wishing to improve their quality of life by getting fitter, leaner or stronger."
Melanie (Glasgow)
I have been interested in fitness all my life and keenly read up on the latest diet and fitness trends. Celebrities like Davina McCall & Gillian Michaels inspired me. They were clearly extremely fit and dedicated to obtaining a healthy toned physic. I bought every DVD and diligently followed their instructions. They are technically good but I couldn't get the results I wanted. My weight was around 54kgs at the time and at 5ft 4in weight wasn't the problem. All I wanted a flat toned stomach, what I got was good arms.
I tried kettlebells, joined yet another gym and cut the carbs. My arms got more toned, my tummy continued to jut outwards. At this point my weight started to climb inexplicably and I was diagnosed with an underactive thyroid which slows down metabolism, disaster!
At this point I was totally consumed by what the scales said. Having never struggled with weight this was a major blow, the scales edged up regardless of anything I did. I met Paul Rutherford for an initial consultation one Saturday morning just over a year ago.
Over the last year Paul has taught me the following facts:
Everyone is different and diet and exercise need to be tailored appropriately
His regime takes your where your body needs to go, not where it wants to take you
A fit healthy body for life is far more rewarding than short term weight loss
The weight on the scales doesn't reflect how you are going to look in your favourite dress
I now have the abs I always wanted and a lot more besides. I am leaner, more toned and I stand a lot taller. I had considered that my posture wasn't so great but I failed to spot the impact of how slumping at my desk impacted my appearance or my future health.
Paul can spot every weak point and tailor your program exactly to what you need to improve. It's going to push you right out your comfort zone. You will see results that you could never achieve alone though. He has over 20 yrs experience in personal training and has helped people of every shape and size.
Having been a gym goer I was shocked to discover that I didn't know how to use resistance equipment or lift weights correctly. Paul patiently explains all the moves and constantly monitors progress while pushing you to achieve beyond anything you could imagine. All this while keeping injury free, as a 4 times world champion powerlifter he can show you how to safely execute any move. It is pretty cool to be able to squat using the bar and the results are amazing!
At the outset I was looking for weight loss and toned abs.
What I got was an overall toned physique, clearer skin, more energy and a positive attitude to health and wellbeing that will last a lifetime. It took me a while to stop focusing on wanting to be thin and start being healthy. Now I can only imagine how much better I will look and feel with each month that goes by. I can't wait to get to the gym and see what Paul has added to my uniquely tailored plan.
It's hard to believe that I didn't consider personal training before. I suppose I thought it was expensive and I knew how to exercise.
It isn't and I didn't.
I failed to see that women I aspired to look like were either personal trainers themselves or employed them. If I consider the money I spend on clothes, make up & hair the cost is small by comparison. I have received far more compliments on how well I look every day now than when I was dressed up before.
No-one can predict what will happen in the future. However, I can truthfully say I am doing everything I can to maintain my health, fitness and youth for as long as possible. I couldn't have achieved this without Paul's expert help and guidance.
M.Mitchell (Glasgow)
Jill Dinsmore (owner)  West End Life Magazine "Paul honed my fitness & technique in athletics in the run up to a national competition both in his gym and at Kelvin Hall sports arena. Thanks to his dedication & training I attained a gold, silver & bronze in the British Masters Athletics Championships. I couldn't have done it without him!"
Carmen Ballantyne (owner) Panache Beauty Academy "Paul listens to your needs, is easy to talk to & makes you instantly feel comfortable & relaxed. He sets out to get the results your looking for, quickly & efficiently. I highly recommend Paul, he's one of the best in his field, if not thee best! So if your looking to improve your health & well being then give Paul a call today. You won't be disappointed."
Robert Connolly (owner) The Internet design co "Paul is a likable an professional person to deal with. He is very committed to the services that he offers to his clients."